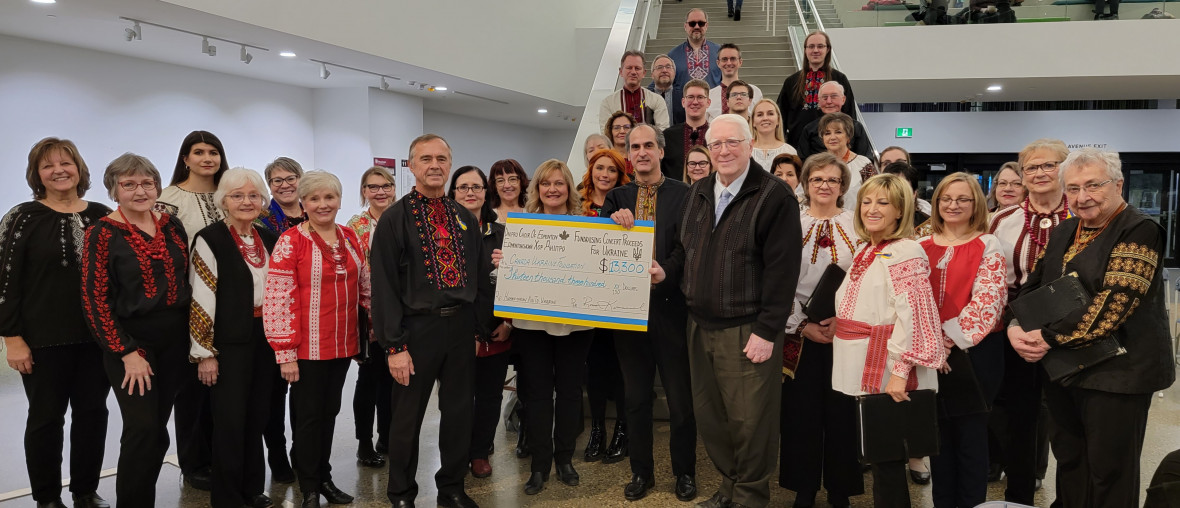 Concert, «Contra Spem Spero – Hope Against Hope»
On December 20th 2022, members of Dnipro Choir's Executive proudly presented Dr. Roman Petryshyn, a Director of the Canada Ukraine Foundation, with a presentation cheque in the amount of $13,300. These funds were offered by the generous donors and audience members of that fundraising concert in October.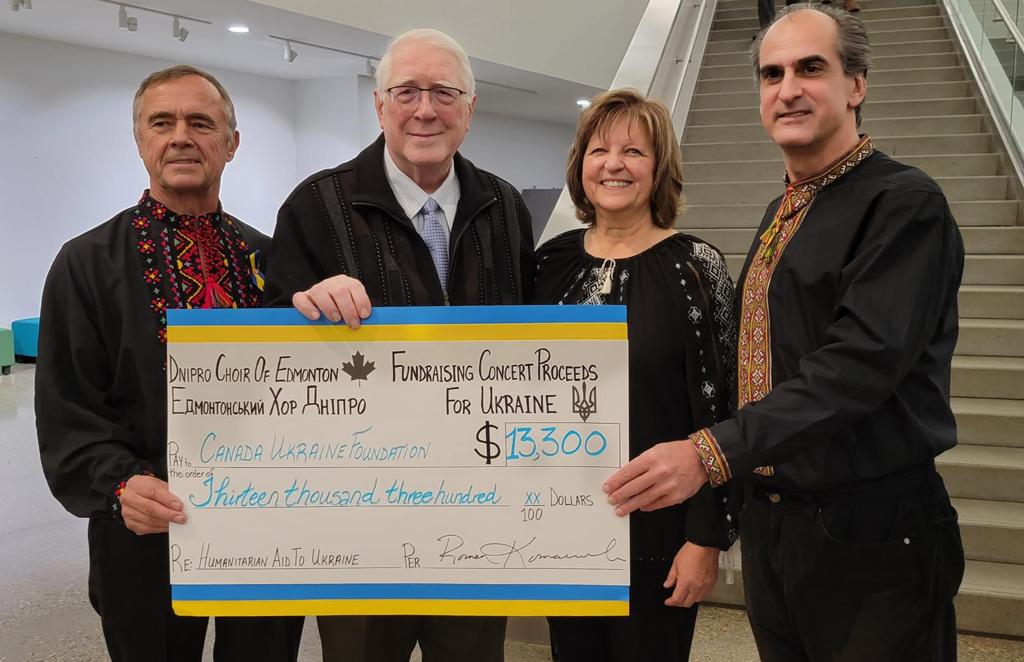 From L – R: Roman Konowalec, Choir Treasurer, Dr. Roman Petryshyn, CUF Director, Irena Szmihelsky, Dnipro Artistic Director, Walter Di Tommaso, Choir President. The needs in Ukraine continue to evolve; this donation will assist Ukrainians to rebuild their lives and their society.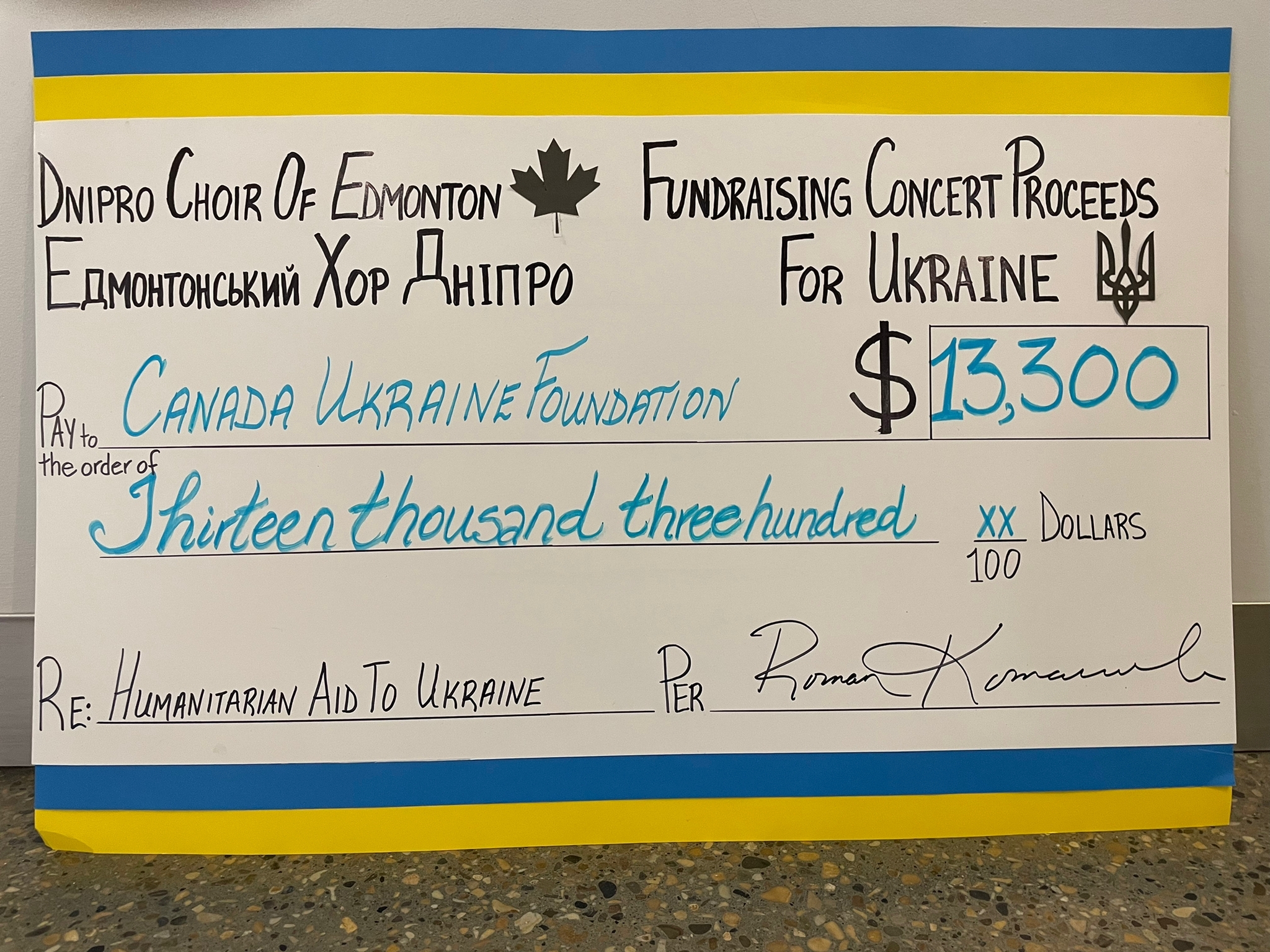 Sincere thanks to all our donors! Glory to Ukraine. Glory to Her heroes! #StandWithUkraine