Neophytes - VHS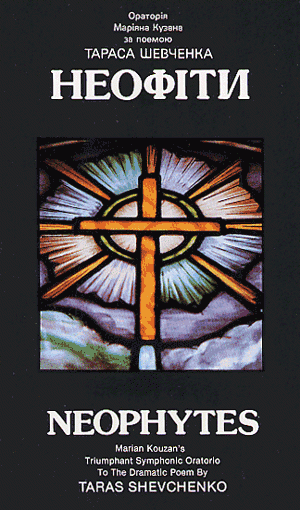 Marian Kouzan's triumphant symphonic oratorio to the dramatic poem by Taras Shevchenko.
Conductor, Maestro Wolodymyr Kolesnyk
Soloists, Jarema Cisaruk, Lilea Wolanska, Hanna Kolesnyk, Lary Benson, Nestor Petriw, Marko Farion.
The Dnipro Chorus of Edmonton – Maria Dytyniak, Chorus Master and the Symphony Orchestra, James Keene, Concert Master.