Dnipro Memories - VHS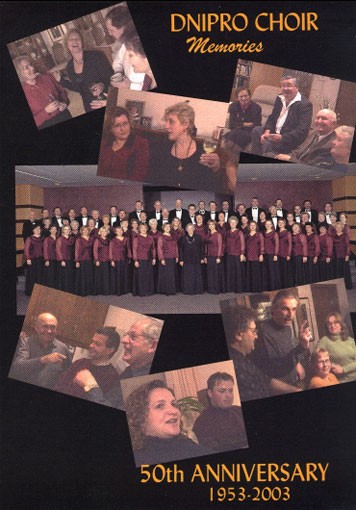 A sound breaks the silence. One note joins with another, creating a melody of joy, of sorrow, of life, music that flows into a river of song. Like the mighty Dnipro, cutting through the land, feeding the soil with its life-giving water, the songs of the Dnipro Choir rise and soar with the wind giving life to the soul of its people.
Founded in 1953, under the direction of Roman Soltykewych, the Dnipro male chorus had a goal: to foster, promote, and perpetuate the finest elements of Ukrainian choral music. In 1971 female singers were added to the group, and by 1975 it had evolved into the Dnipro Ensemble, comprised of a mixed choir, orchestra and dancers
In 1976 the Ensemble saw the untimely death of conductor Roman Soltykewych, and Maria Dytyniak assumed the conductor's position. Soon thereafter began a two decade association with the former conductor and artistic director of the Kyiv State Opera and Ballet Theatre maestro Wolodymyr Kolesnyk. Through his inspiration the Ensemble experienced an evolution exploring the rich world of Ukrainian fold songs, sacred and liturgical music, operatic choruses, and other major choral works.
Now, in celebrating its 50th Anniversary, the Dnipro Choir of Edmonton looks back fondly and invites you on this humble journey of memories, milestones, dreams, and hopes for the future. This production is a tribute to all past and current members of the Ukrainian Dnipro Ensemble of Edmonton.
Na Mnohi Lita